LeveLuk SD501 Platinum
SD501 Platinum is the premium version of SD501 revamped with a modern platinum body to add a touch of aesthetic style and make your kitchen the envy of your guests.
It takes on every role of SD501, with the same 7 electrode plates that produce the 5 types of water of the highest quality consistently without fail.
In addition, SD501P also has voice prompts in four more languages other than English – namely German, French, Italian, and Spanish.
Operational Chart
SD501 Platinum operates the same way as the SD501 does even though they have different colors.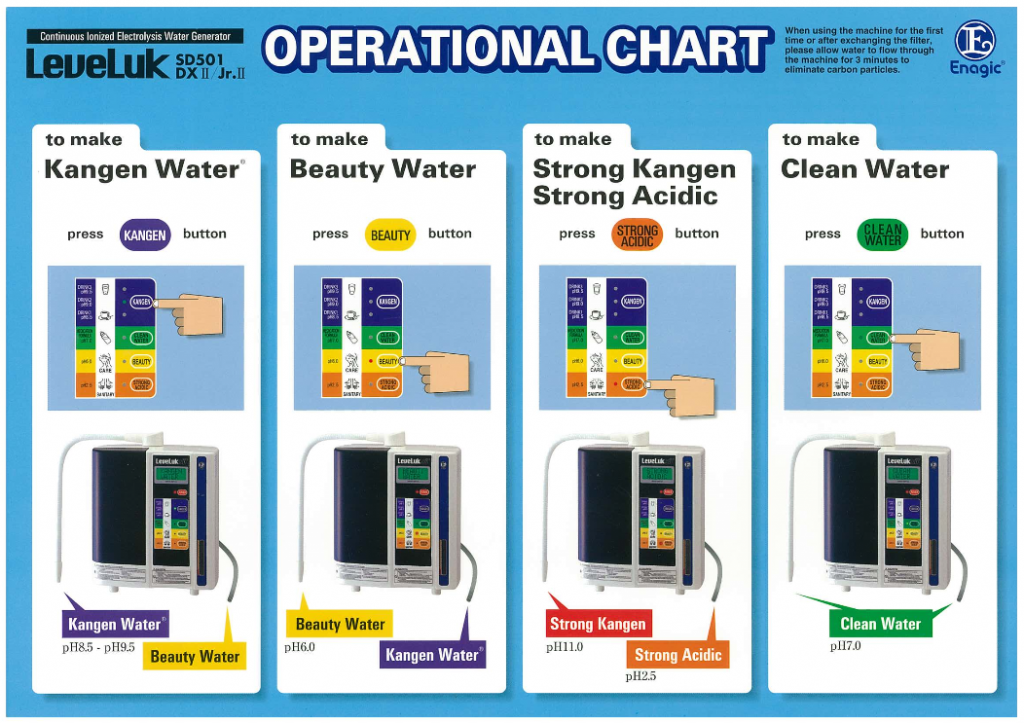 Specifications
(Dimensions of SD501 Platinum is the same as SD501)
7 electrode plates
Platinum-colored casing
Display: Large-sized LCD
Voice prompt
5 Languages: English, German, French, Italian, and Spanish
Warranty: 5 years
We offer free installation service for all our products.