Certificates for Kangen Water Ionizers
We are the only water ionizer manufacturer in the world to pass multiple rigorous testings and be validated the ISO13485 standard by the Industry Organization of Standardization (ISO), and awarded the Gold Seal Award by the Water Quality Association (WQA).
ISO13485 is also the foundation for the Medical Devices Single Audit Program (MDSAP) which validates medical device manufacturers' quality management system. All Kangen water machines are hence the only water ionizers that can act as medical devices to improve your immune system and health, other than just as an agent for hydration.
WQA's Gold Seal Award
The Gold Seal Trademark distinguishes products that have obtained third-party certification from WQA from those that have not. It also assures customers of the adherence to the industry standards.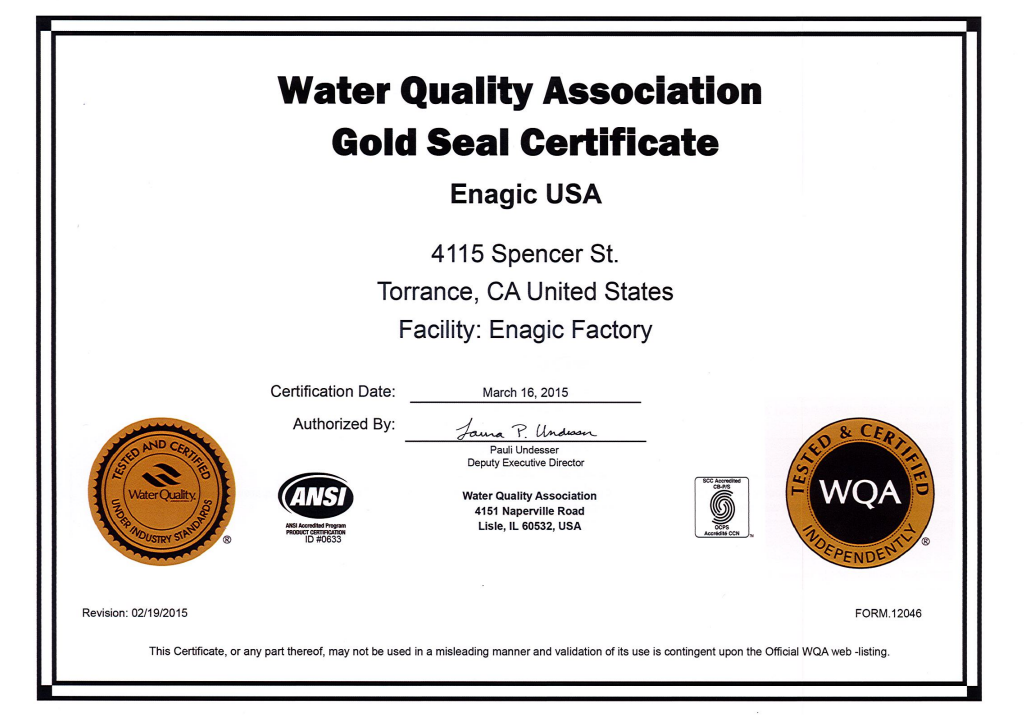 ISO13485
The ISO13485 certificate demonstrates the ability of our manufacturing facility in Japan to provide medical devices and related services that consistently meet regulatory requirements.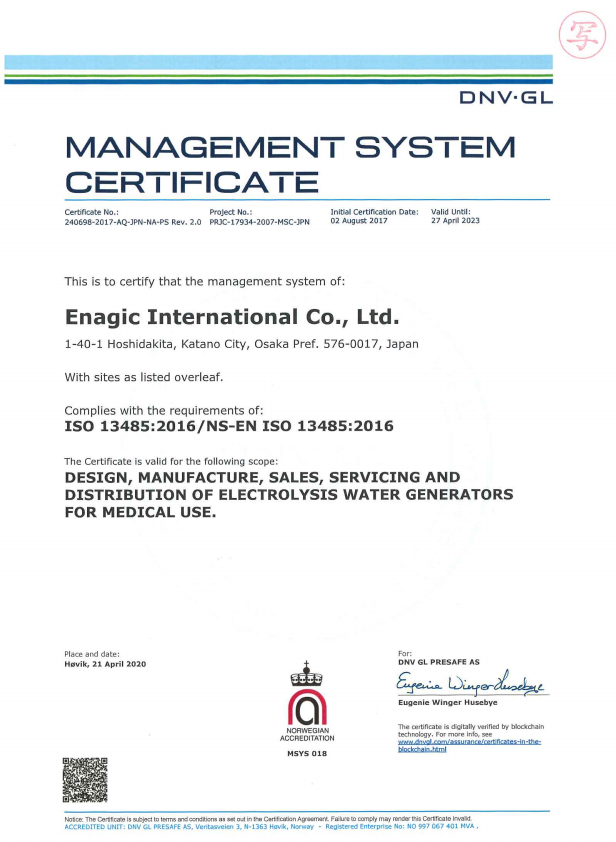 ISO9001
ISO9001 certifies that Enagic® consistently provides products and services that meet customer and applicable statutory and regulatory requirements, and aims to enhance customer satisfaction through the effective application of the system, including processes for improvement of the system and the assurance of conformity to customer and applicable statutory and regulatory requirements.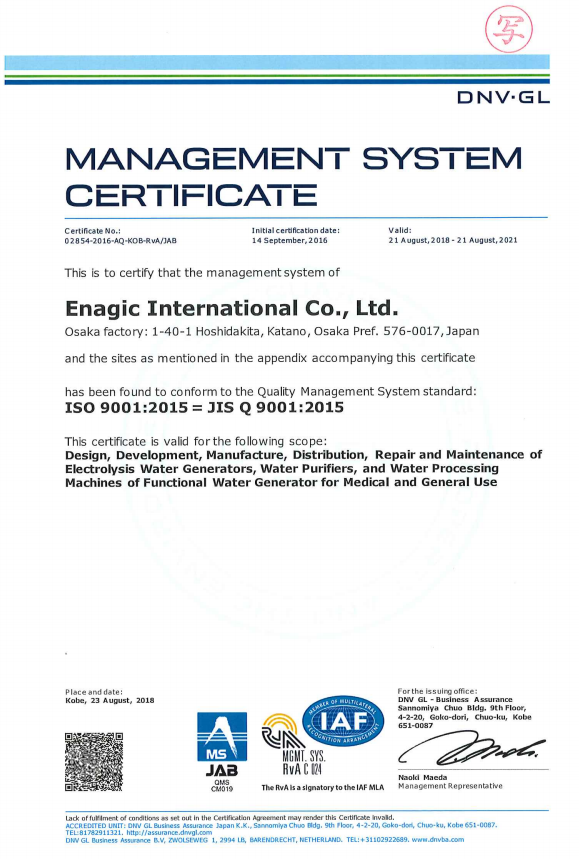 ISO14001
Designed for any type of organization, regardless of its activity or sector, it can provide assurance to company management and employees as well as external stakeholders that environmental impact is being measured and improved.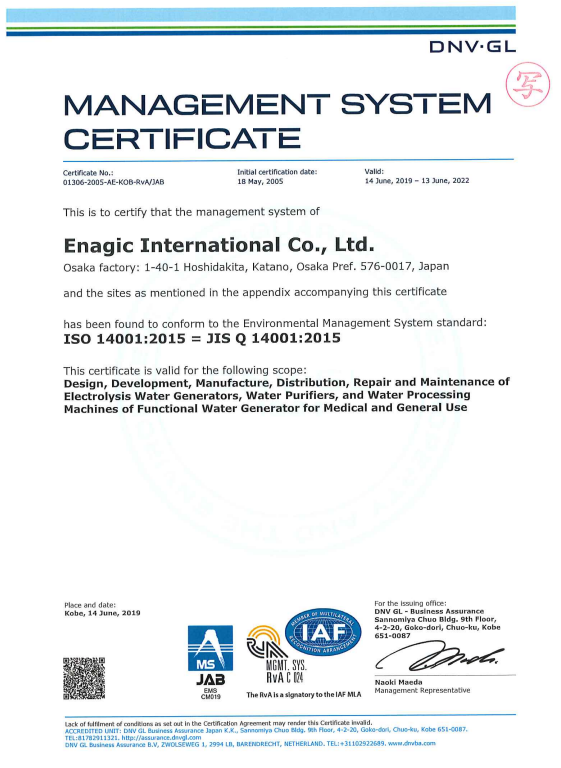 Medical Device Marketing Authorization
Issued by Ministry of Health, Labour and Welfare of Japan, this certifies that we are able to advertise Kangen Water Ionizers as medical devices that bring about actual health benefits to their users.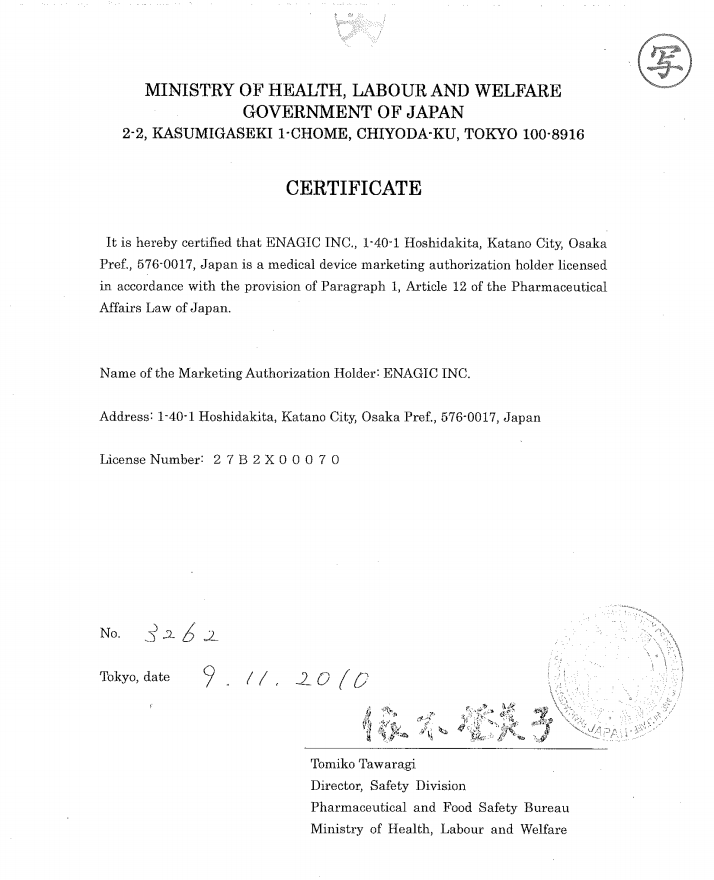 8-Point Business Model Trademark
The 8-Point Business Model of Enagic® is trademarked by the Japan Patent Office. It is a trusted and reliable system for all independent distributors under Enagic®.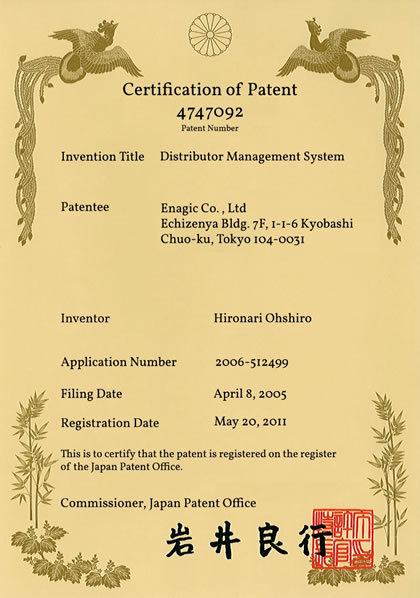 Direct Selling Association
The Direct Selling Association (DSA) is the America's trade association for companies that offer entrepreneurial opportunities to independent sellers to market and sell products and services, typically outside of a fixed retail establishment. Enagic® International is a member in good standing. Only 200 (approximately) companies are members of this highly-prestigious association.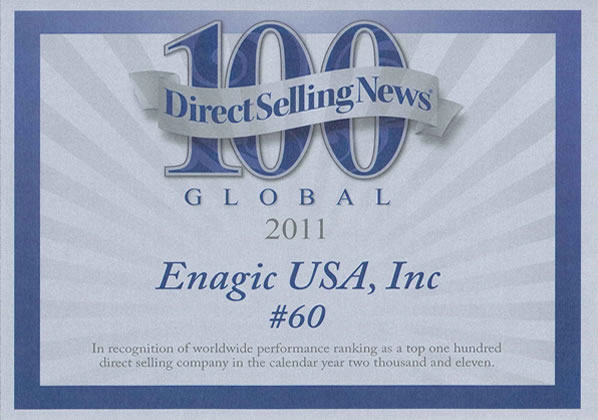 Direct Selling Association Singapore
Enagic® Singapore is also officially recognized under DSA Singapore.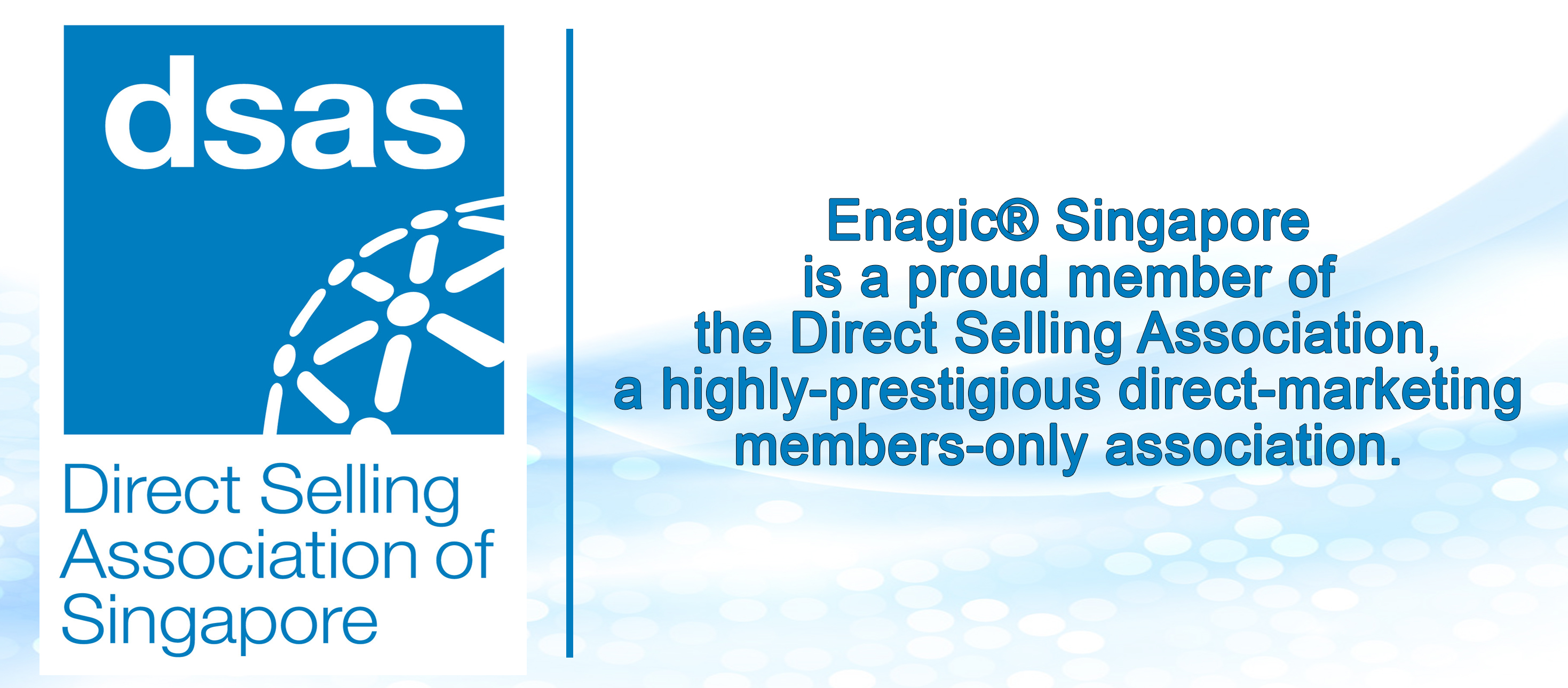 Subscribe to our Free Weekly Newsletter